Lernst du eine Sprache?
Sprich mit einem Muttersprachler ein.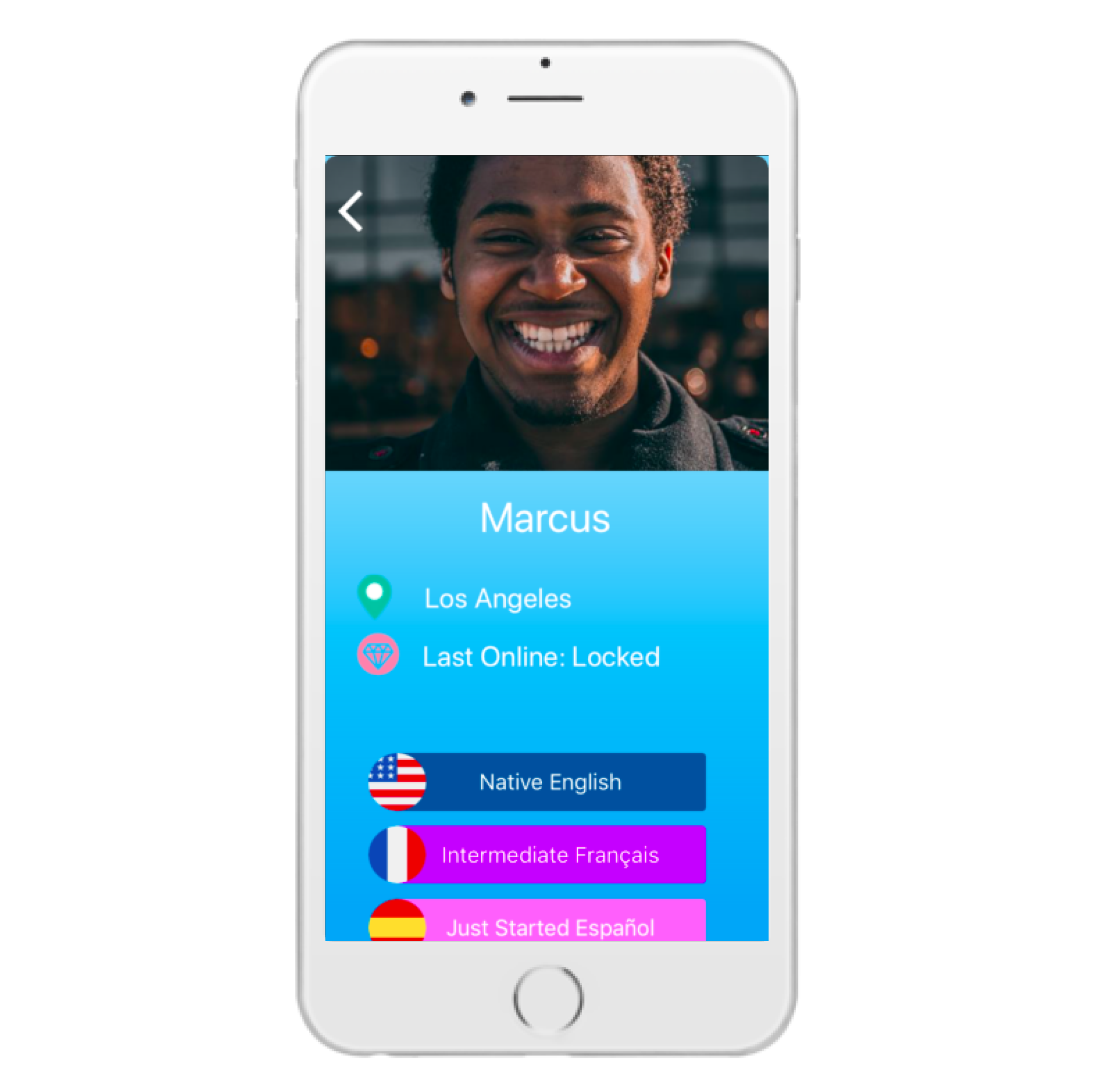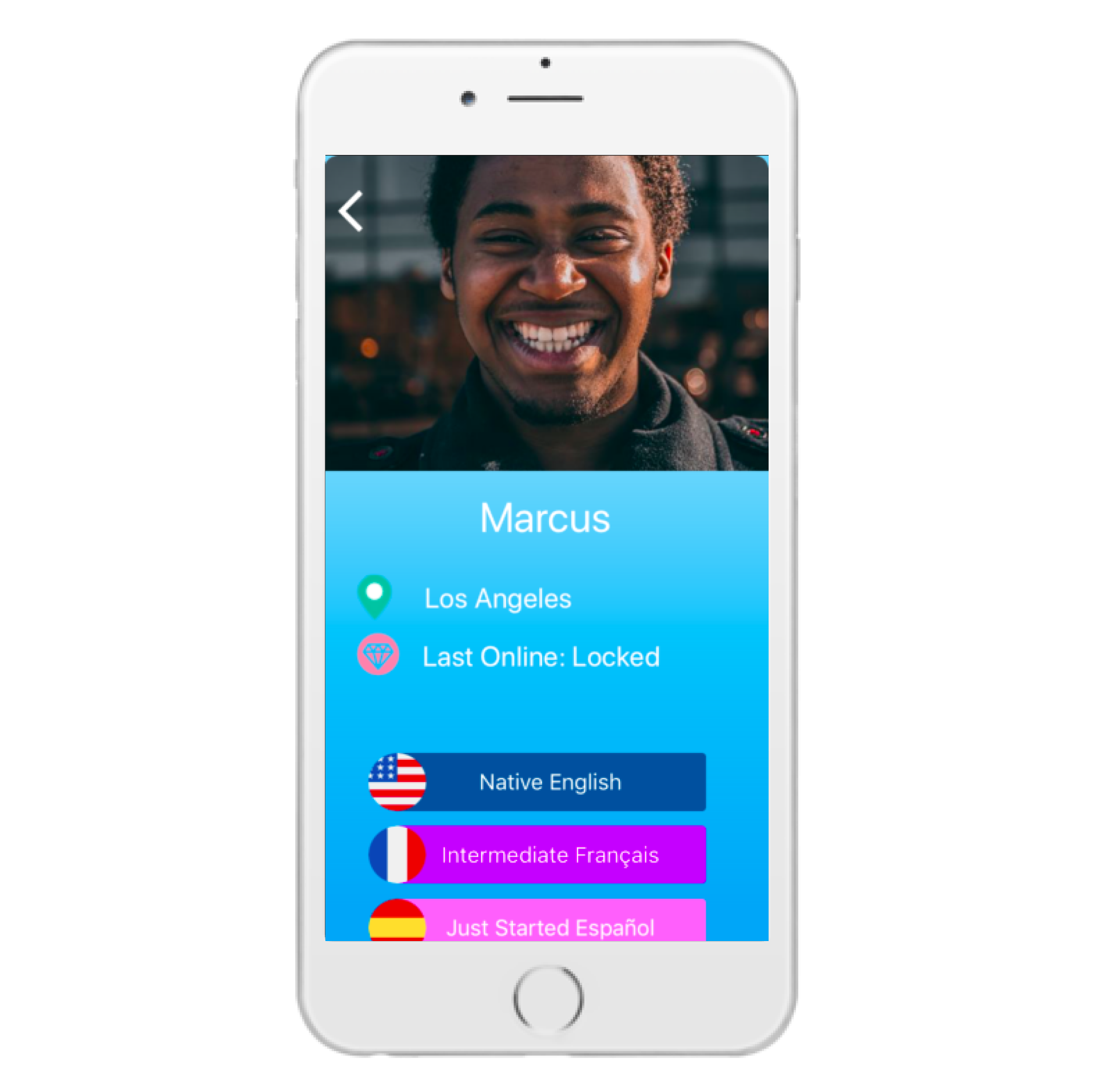 Muttersprachler
/innen Finden
Finden Sprecher/innen jeder Sprache, die auch die Sprache lernen wollen, die du spricht.
Treffen und Chatten
Treffen sich persönlich mit Ihrer/m Partnerin für eine Stunde. Sprich in jeder Sprache für 30 Minuten.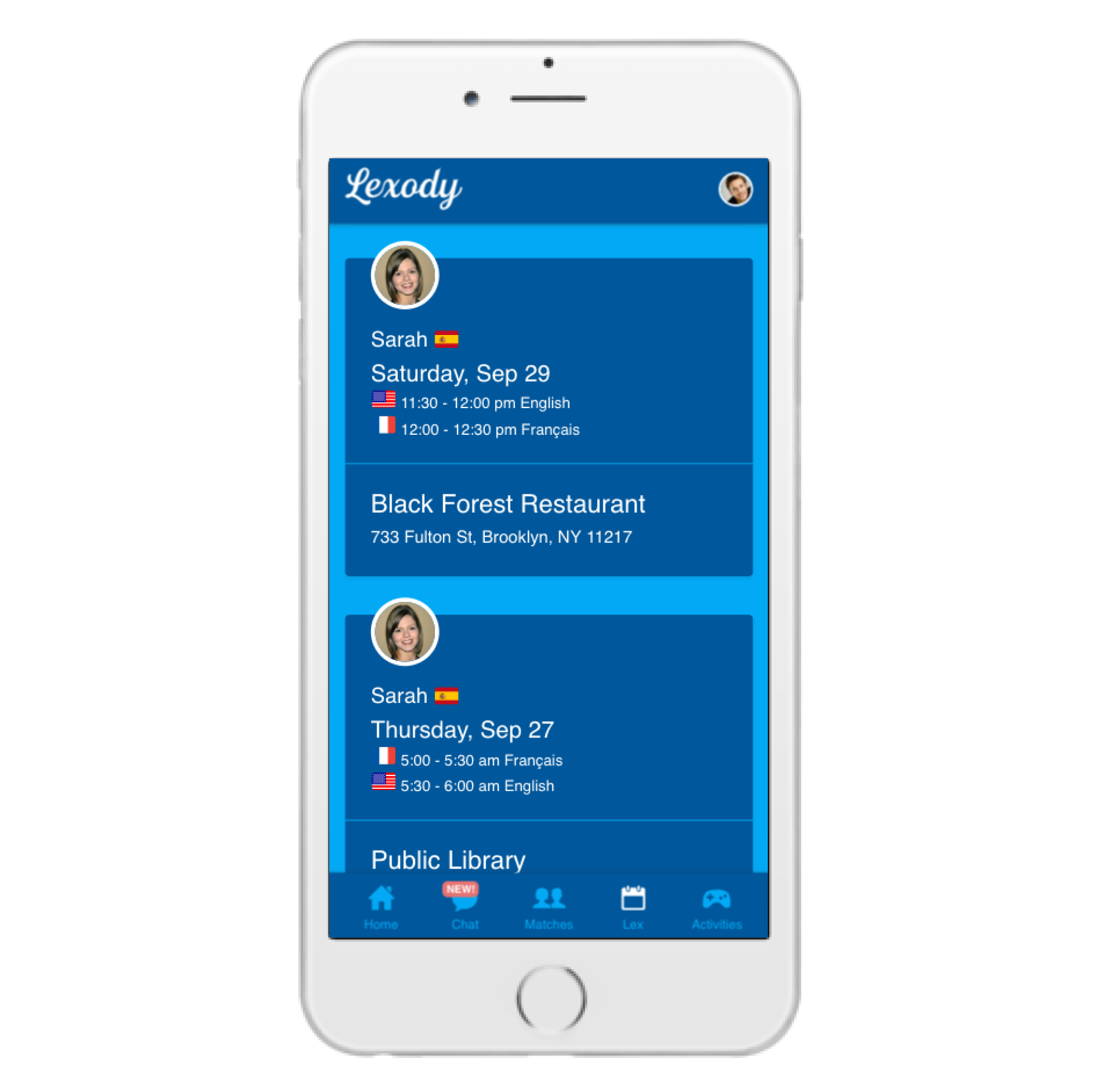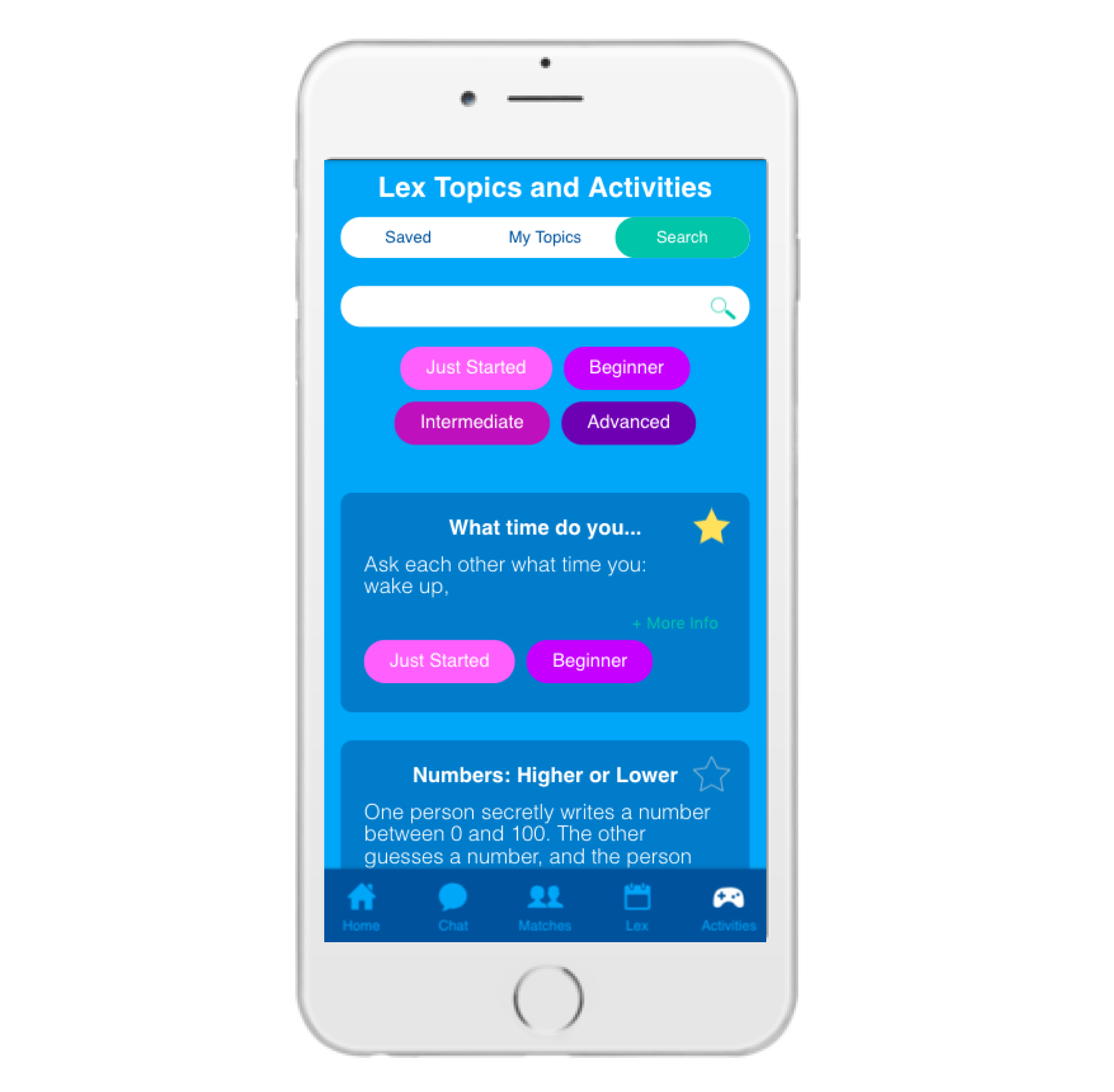 Das echte Leben fließend
Lerne Gespräche im echten Leben. Werde fließend als Sprecher/in jeder Sprache.
SPRACH-
IMMERSION
MIT
LEXODY
Beispiel Lex
LEX

=

L

anguage

EX

perience
Ich spreche
Deutsch

und ich lerne

Englisch
Sprich nur 30 Minuten auf Deutsch, und dann 30 Minuten auf Englisch.
Hallo! Wie geht es dir?
Was ist dein Lieblingsbuch?
What did you do yesterday?
I went to the movies yeterday.
Mir gehts sehr gut, danke!
I studied for my German exam. You?
Lexody schlägt sichere Treffpunkte vor
Bist du nicht gerade eine gesprächige Person?
Lexody schlägt Spiele und Aktivitäten vor!